The 2020 Seminar on the Cultivation of Nanjing Normal University Students was Held
July 26, 2020
|
By School of Teacher Education
On June 18th, the 2020 seminar on the cultivation of Nanjing Normal University students was held in Nanjing. Fu Kangsheng, the member of the Standing Committee of the University Party Committee and vice president, attended the seminar and delivered a speech. Representatives from the personnel (teacher) departments of the 13 prefecture-level city education bureaus in Jiangsu province, as well as relevant persons in charge of our university's Office of Academic Affairs and College of Teacher Education attended the meeting.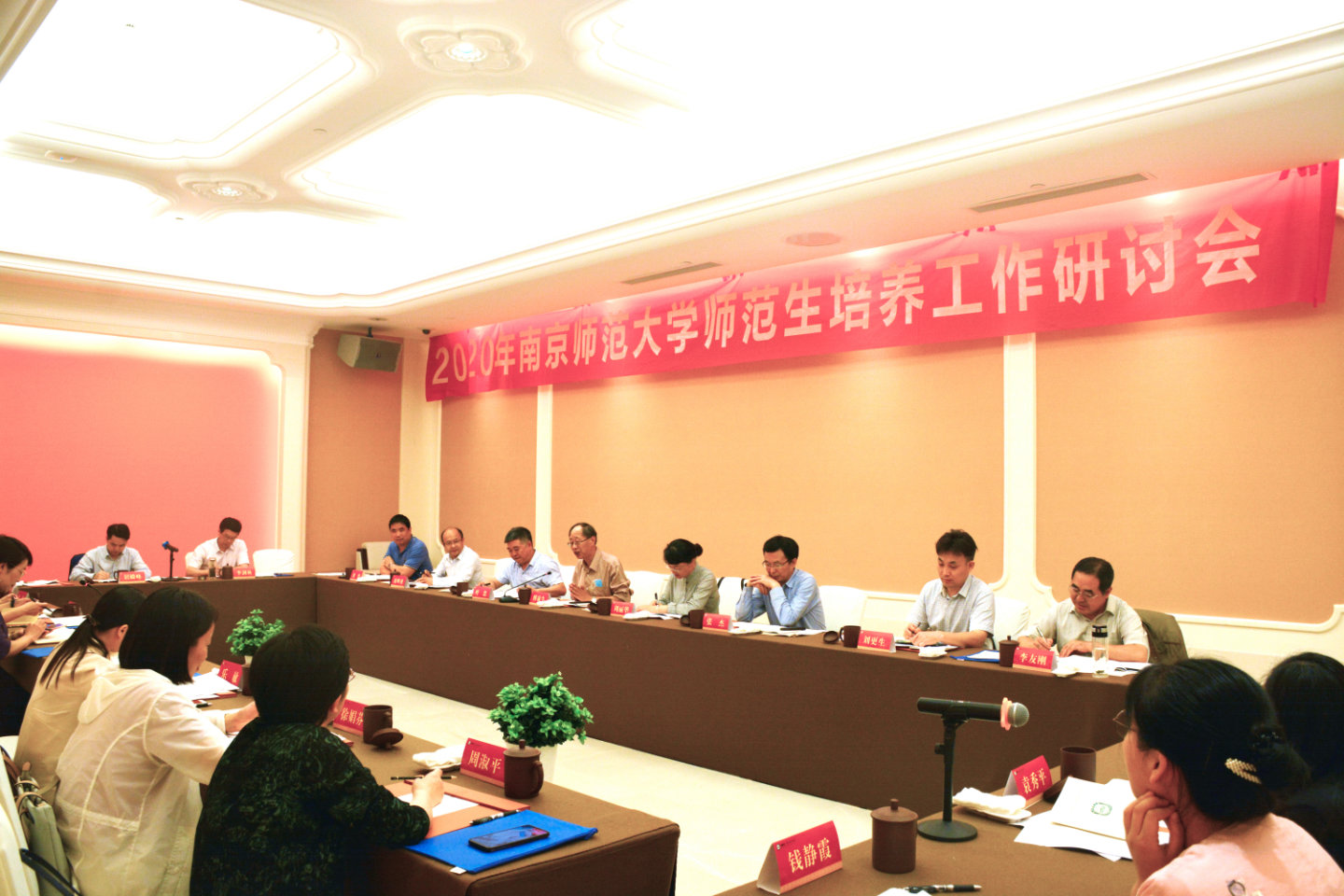 The seminar was chaired by Ye Zhong, Dean of the College of Teacher Education. The relevant persons in charge of the College of Teacher Education introduced the preparation of 2017, 2018 education internship in our university. They also introduced the preparation of 2019 internship for post-graduates who study for professional master degree, and exchanged some ideas of relatively concentrated internship arrangement in some pilot programs for some majors.
Persons in charge of education bureaus attending the meeting believed that our university has always attached great importance to the professional teaching training of normal university students. They have always thought highly of the professional teaching quality of our students. Furthermore, they expressed that they would, as always, give full support to the educational practice and internship of normal university students, so as to create good conditions for the educational practice activities of interns.
The participants also communicated with each other from the aspects of physical examination of interns, arrangement of internship periods, disciplines of internship and strengthening internship guidance, etc. They also put forward constructive suggestions on the training of normal university students in combination with the recruitment of new teachers in fundamental education in different places under the COVID-19 epidemic situation.